Checklist of questions to ask wedding musicians: From my experience as a musician and representing the Musicians' Association of Seattle at the Seattle Wedding Show, I know most people booking live music for their … Read more
When it comes to planning wedding music for your wedding it can be overwhelming! There are so many options to consider from hiring a DJ to using a premade play list from your smart … Read more
Healthcare
As a benefit of membership, the Musicians Union offers dental insurance for an additional charge.
For more information go to the Membership page and click on Healthcare.
What We Do
Local 76-493 is a collective of musicians. We have been a membership organization since 1890, administered by elected officers and an elected board of directors.
Our goals are to:
communicate to each other about workplace needs, professional desires and collective power
educate each other about our rights, responsibilities and union power
facilitate obtaining those rights in our lives
organize for collective bargaining
raise the publics' awareness of the value of music and musicians
The Musicians' Association of Seattle, AFM Local 76-493
Belongs to musicians of local to international status, part-time and full-time, playing the many diverse styles of music that inhabit Seattle.
Provides a variety of services to its members, including contract and referral services, and facilitates the members, agreeing upon minimum pay scales.
Is run by musicians, for musicians. The membership's desires are carried out by a Board of Directors together with a small staff for day-to-day operations, and an organizer.
Publishes a newsletter (Musicland) for members to address relevant issues and provide a forum for discussion.
Is part of the American Federation of Musicians (AFM), which has nearly 130,000 members in approximately 325 locals throughout the USA and Canada. The AFM sets pay scale standards and negotiates agreements for recording and touring musicians, lobbies the government for improved legislation, publishes a monthly paper (International Musician) for members, and coordinates national efforts in the interests of musicians.
Rewards of Joining
Solidarity and power for negotiating fair wages and working conditions
Political voice in city, county, and state government
Job leads
Dental insurance at group rates
Instrument & liability insurance at group rates
Contract enforcement and media new use fees collection
Contract protection for your live, recorded and broadcast works
More benefits of joining listed on our Membership Page
Local 76-493 Jurisdiction
All of Seattle, Vashon Island, the counties of Clallam, Grays Harbor, Jefferson, King, Kitsap, Kittitas, Mason, Island, Pierce, San Juan, Skagit, Thurston, and Whatcom counties.
Also Pacific County except the area west of Highway 101 up to the junction of Highway 4 as well as along Highway 103. The incorporated city limits of all towns and villages along said highways are in the jurisdiction of Local 99. These include Ocean Park, Long Beach, Illwaco, Chinook and Megler.
Office Hours
Monday – Friday 9:00 – 5:00
Office Closed For Lunch: 12:30 pm to 1:30 pm
The office is closed on all national holidays
Musicians' Association of Seattle, AFM Local 76-493
3209 Eastlake Ave. E
Seattle, WA 98102
206-441-7600  FAX 206-728-6466
Email
Google Map
Free parking in the back. Park only in the spaces that are marked "Reserved Eastlake Condos".
Association Officers
Motter Snell
President
motter@local76-493.org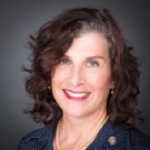 Motter is a professional harpist. She graduated from the University of Washington School of Music. She has performed with the Seattle Symphony, Pacific Northwest Ballet Orchestra and Seattle Opera. She was principal harpist with the Bellevue Philharmonic Orchestra for eight years and with the Tacoma Symphony Orchestra for ten years. Motter has been president of the Seattle Musicians' Association since 2001. Prior to her election as president, she served as the local's secretary-treasurer for seven years. She is also a trustee for the King County Labor Council and has served on it's executive board for the past eight years.
Warren Johnson
Secretary-Treasurer
warren@local76-493.org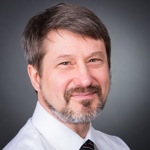 Warren earned a BA and teaching credentials in music from the University of Washington where he studied trumpet with Roy Cummings. He has performed professionally in a variety of orchestras, theaters, chamber and folk ensembles, and taught music in schools and privately. He has served as Secretary-Treasurer of Local 76-493 since 2003. As elected officer, Warren has been a delegate to the Northwest Conference of Musicians, the Western Conference of Locals of the AFM and the AFM Convention where he has twice served on the Election Committee. Warren is presently serving as Trustee of the Martin Luther King Junior County Labor Council.
Joan Sandler
Vice President
jsonare@aol.com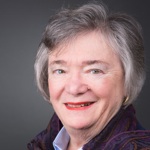 Ms. Sandler, violinist, performed with the Charlotte (NC) Symphony while still in high school. She received a BA in Music from the University of North Carolina-Chapel Hill, and did graduate study at American University (Washington, DC). She has played in orchestras in Washington, DC; San Francisco; and Seattle. Currently, she freelances in chamber music. Since 1996, she has been a member of Local 76-493 AFM. She has played an incremental roll managing and selling real estate for the Local, and in steering a bill that benefited musicians through the WA State Legislature. In 2012, she was appointed to the
Seattle Music Commission.
Office Staff
Nate Omdal
Organizer and Fair Trade Music Representative
nate@local76-493.org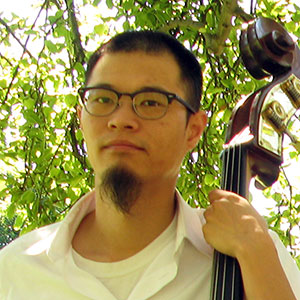 Bassist, Composer, Producer,
Nate Omdal
has been acquiring a unique set of musical skills that allow him to be one of Seattle's leading musical innovators, and his production work can be seen and heard all over the city of Seattle as the music director for million dollar fundraisers, (Celebrate Swedish 2014) prestigious winery events, (Chateau St. Michelle Riesling Roundup) as well as the most popular radio and web-based Hiphop media sources (KUBE 93.3). In 2010, Omdal began a partnership with MC/Producer Spekulation. Their work has received critical praise, their music being described as reaching "highbrow requirements, leveraging elegance and elevation on the boards." (Dave Segal, The Stranger) For several years, Omdal has been an active advocate for musicians rights. In 2014, he worked as a consultant with the Seattle Mayor's Office, Dept. of Transportation and the Office of Film and music to create a pilot program to introduce musicians' loading zones in 4 of Seattle's busiest nightlife districts. Nate was also asked to speak at The Recording Academy Pacific Northwest Chapter's 2nd Annual Songwriters Summit as a expert on musicians' advocacy. Omdal has earned a Bachelor of Music from Cornish College of the Arts. He has been financially supported by Jack Straw, 4Culture, and the Seattle Office of Arts and Cultural Affairs. Currently Nate is serving on the Directors' Board of the American Federation of Musicians, Local 76-493 and works as an ensemble accompanist at Cornish College of the Arts.
Kirsten James
Office Secretary
kirsten@local76-493.org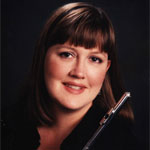 Kirsten James 
 has been a member of the Local 76 staff since 2009. Principal flutist for the Lake Washington Symphony Orchestra, Bellevue Philharmonic and piccoloist for the Bellingham Festival Orchestra, Kirsten has also played principal flute and piccolo for the Pacific Northwest Ballet Orchestra, piccolo for the Seattle Opera Orchestra and principal flute for the Auburn Symphony. Additionally, Kirsten doubles on the saxophone and has played shows at the Paramount Theatre and the 5th Avenue Theatre. Kirsten was the personnel manager for the Bellevue Philharmonic for 12 years, is currently a contractor for the Seattle Choral Company orchestra and has been on the negotiating committees for the 5th Avenue Theatre, Paramount Theatre, Bellevue Philharmonic and Tacoma Symphony. When she's not playing or teaching music, Kirsten is an avid hiker, wild mushroom hunter and huckleberry forager.
Executive Board
Kareem Kandi
Vacant, at large
Beverley Setzer, Tacoma Symphony
Vacant, 5TH Ave Theater
Jay Easton, Village Theatre
Mary Ann Lee, Cornish College
Nate Omdal, Freelance Musicians
Bruce Carpenter, Paramount Theatre
Delegates
King County Labor Council
Warren Johnson
Motter Snell
Our Jurisdiction
We serve the cities of Seattle, Tacoma, Bellevue and all of the Eastside, Everett, Kent, Federal Way, Yakima, Renton, Ellensburg, Wenatchee, Bellingham and all of the following counties:
Chelan
Clallam
Grays harbor
Island
Jefferson
King
Kitsap
Kittitas
Mason
Pacific (except the area west of highway 101 up to the junction of highway 4 as well as along highway 103)
Pierce
San juan
Skagit
Snohomish
Thurston
Whatcom
Yakima
WA State Theatrical Federation
The Theatrical Federation of Washington State is a voluntary organization of entertainment unions founded in 1912. The Federation was inactive during the 1950's – 80's and was revitalized in 1998. Current membership includes; American Federation of Musicians, Local 76-493; AFTRA; AGMA; IATSE Local 15; IATSE Local 793; IATSE 488: IATSE Local 887; and SAG.
The mission is promoting solidarity among the entertainment unions, mobilizing for social justice issues, promoting collaboration with our employers, and providing a forum for discussing union issues. We strive to achieve a harmonious and equitable relationship between management and labor. The Theatrical Federation meets monthly at AFM Local 76-493's office and is open to members of participating unions.
Accomplishments of the Theatrical Federation of Washington State
The Seattle Conference of Organized Labor and The Arts
Held on June 30, 2003 and hosted by the T. F. at the King County Labor Council Hall, the conference brought together representatives from ten arts organizations, including Seattle Opera, ACT, Intiman Theatre, and 5th Avenue Theatre and Theatrical Federation. We developed a plan for political action (supporting and promoting the arts) and audience building.
Washington Artists Health Insurance Project
The T.F. was a participant in WAHIP (2004-2010), a pilot project to forge new strategies to improve artists' access to health insurance. WAHIP is a partnership effort between LINC (Leveraging Investments in Creativity www.lincnet.net) and Artist Trust and is supported by the Paul G. Allen Foundation, Ford Foundation, and Nathan Cummings Foundation.
Mobilizing street actions at the Paramount Theatre supporting a national boycott of the 2002 "Music Man" presented by Big League Theatricals.
Department of Labor and Industries workshop.
The workshop was hosted by the T.F on January 26, 2004 in Seattle. Unions and employers met with L & I representatives in a day-long workshop with the focus on developing specific criteria for classifying entertainment workers as employees or independent contractors which uniquely apply to our industry.
Reauthorize the Lodging Tax.
The Theatrical Federation lobbied Speaker of the House Frank Chopp and Senator Ed Murray for support of this critical source of funding for presenting art, theatre and musical organization.
The Theatrical Federation Unions sit on the following Boards and Organizations:
Mayor's Advisory Board on Film and Music
King County Labor Council Executive Board
King County Labor Council
The King County Labor Council, AFL-CIO, is the central body of labor organizations in King County, Washington. We are affiliated with the National AFL-CIO, the central labor organization in the United States, representing more than 13 million working people. Over 150 organizations belong to the Council, and more than 150,000 working men and women belong to Council-affiliated organizations. United, we are a voice for the interests and needs of working people in King County.
The core responsibilities of the King County Labor Council are to assist workers and their unions in the struggle for social and economic justice; support efforts to organize and bargain fair contracts; lobby, endorse and involve working people in the political process; advocate and support laws that protect working people; support community services outreach work; and unite with community allies who are also struggling for justice.
Education and Outreach
The Musicians' Association of Seattle has staff available for presentations on the music business in schools and universities throughout the area.
We can also put you in touch with musical ensembles that can travel and perform educational shows for children.
Just give us a call at 206-441-7600 or email us, we are happy to help.
Additional Community Labor Resources and Links
Please visit our resource page.
History
The first beginnings of the Musicians' Association date back to the fall of 1889. At that time there was a national organization known as the Musicians Mutual Protective Union #30. There was no branch in Seattle, the nearest one being in San Francisco. The first Board meeting of Charter Members was held on Nov 2nd, 1890 and the new branch was offically admitted to the MMPU on Dec. 17, 1890.
It was a rule of the M.M.P.U. that a new branch could not organize without permission from the nearest union so it was necessary for the Seattle "boys" to communicate with San Francisco to make the necessary arrangements. Charles E. Bray, Frank Hopkins and T.H. "Dad" Wagner formed a committee and telegraphed to the San Famcisco local for permission to form a union. The S. F. union didn't have any objections because Seattle was so far away and permission was granted. The official number given to the seattle M.M.P.U when they were organized was 76. The local has kept this number ever since.
The Board of Directors created a Constitution, By-Laws, Directory and Price List of 1892. The years 1892 & 1893 were a period of extreme hard times and the Price List (wage scale) had to be suspended while musicians played for anything they could get. There was talk of dissolving the union and in order to keep the union intact, it was decided to suspend the price list.
The Musicians' Union then became a union in name only and it became common practice for members to go out and play for nothing and then pass the hat. This hat passing was the start of the ten-cent dances.
The American Federation of Musicians Local 76 was originally chartered on March 1, 1898. On January 14, 1958, African American members of the segregated AFM Local 493 were amalgamated with those of Local 76, forming one integrated Local. For further information on Local 493 and it's predecessor Local 458 we recommend an article at HistoryLink.org by Peter Blecha or "Sweethearts of Jazz" written for "Columbia" magazine by David Keller in 2009. KCTS 9 YouTube video on Local 493. In December 1994 our title was officially changed to "Local 76-493", celebrating our rich history among all of our members.
Please visit our Flickr & Pinterest pages for more photos and history of our organization.
Former Presidents from 1890-2002
Motter Snell
President
motter@local76-493.org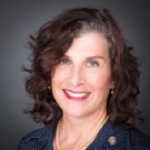 Motter is a professional harpist. She graduated from the University of Washington School of Music. She has performed with the Seattle Symphony, Pacific Northwest Ballet Orchestra and Seattle Opera. She was principal harpist with the Bellevue Philharmonic Orchestra for eight years and with the Tacoma Symphony Orchestra for ten years. Motter has been president of the Seattle Musicians' Association since 2001. Prior to her election as president, she served as the local's secretary-treasurer for seven years. She is also a trustee for the King County Labor Council and has served on it's executive board for the past eight years.
Susan McLain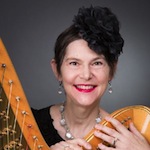 Susan McLain has been a member of Local 76-493 since 1989 and has served on the Executive Board since 1983. She held the position of President from 1996 until 2003. As a freelance harpist, her concern is to make the union relevant to workers not covered by collective bargaining agreements. The history of the labor movement has enriched her understanding of her work and citizenship.
Ken Shirk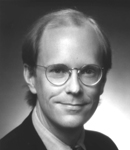 1993-1995 Shirk plays trombone and tuba. He acted as Secretary-Treasurer before becoming president. He was Secretary-Treasurer at AFM Local 99 in Portland and is currently Assistant to the President for the Western United States for the AFM.
Morris "Mori" Simon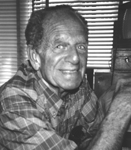 1995-1996 Mori played the bass, tuba, violin and viola. In addition to much union involvement, Simon was Personell Manager with the Seattle Symphony for 12 years and performed in the bass section for 36 years. A Local 76 50 year member he also acted as business representative in the early 1970's. He passed away in December of 1997.
Lawrence "Larry" D. Mcdonell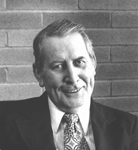 1978-1979 Prior to becoming local 76 president, Larry was an AFM Assistant to the President in charge of the booking agent department under AFM presidents Hal Davis and Herman Kenin. Before that he was an IR. Before that he was Secretary of the local. McDonell played saxophone, clarinet, piano and organ and also worked with Vice President Terry Cruise. Larry passed away in February of 1987 and was a life member of Local 76.
Leo "Lee" H. Newman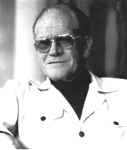 1973 A life member, Newman played saxophone in his early years, later switching to jazz piano. He also served on the Kitsap County Labor Council. He worked with Vice President Terry Cruise. Lee passed away in December of 1987.
Norman E. Houge AKA "Norm Hoagy"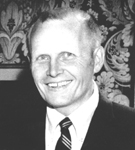 1969-1972 / 1974-1977 A Local 76 life member, Norm played the tenor sax, clarinet, trumpet and vibes along with arranging and conducting. At various times in his career, Hoagy served on the board, as vice president and with the Seattle Arts Commission (now 4culture). He was an arranger and played tenor saxophone. He also hosted a popular jazz radio program with bassist Tom "Red" Kelly. Norm passed away in November of 1985.
Chester "Chet" W. Ramage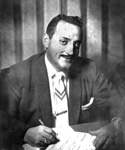 1963-1968 / 1980-1993 Ramage was a member of our local for over 65 years playing the trumpet and drums in clubs, taverns, cruise ships and ballrooms. In the 1950's, he was appointed as International Representative for the AFM to the U.S and Canadian offices. As local labor leader he served with King County Labor Council and was appointed by the state governor to work at the Dept. of Labor and Industries. Chet passed away in December of 1993. "He was down to earth, honest and very real. There was no baloney," - Gov. Dan Evans
John R. "Jackie" Souders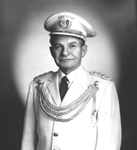 1960-1962 Trombonist, Bandleader and Pianist and AFM member from the age of 16. Souders was also a member of AFM Local 47 in Los Angeles. He acted as a board member before and after his presidency. He was the Director of the Seattle World's Fair Band, and worked as a well-known band leader employing over 3000 local musicians until his untimely death in 1968.
Alvin L. Schardt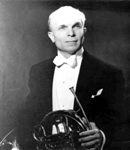 1957-1960 Schardt was a leading French horn player in Seattle in his time and performed with the Seattle Symphony as principal horn from 1927-1956. His peers regarded him as humble and bright, noting he was a good mediator at general membership meetings. After his presidency he was an active board member. He passed away in June of 1978.
Leslie "Tiny" R. Martin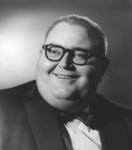 1955-1957 At age 16 he joined the Seattle Symphony until he was 26 and eventually became more active in the union. After he left Seattle, Martin played bass for 30 years in the Boston Symphony. "Tiny" also known as "300 lbs of bass", passed away in January of 1989.
Harry L. Reed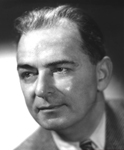 1944-1955 His motto: "A person should put more into an organization than he takes out of it." Originally from Boston, Reed played the organ in churches, Eagles, Elks, Nile, Shrine & Mason lodges and theatres across the country including those of Boston, Seattle and Everett. In 1931 Reed became the assistant program and musical director for KJR until leaving in 1937 for vaudeville. President Reed served on many community, union, military and politcal committees throughout his life. He passed away in August of 1967.
Ordel R. Mclain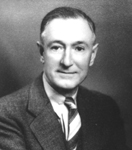 1933-1944 McLain a 50 year member of Local 76 was a traveling theater and symphony musician. He was a member of the Seattle Symphony for two seasons under Henry Hadley. He helped to organize and was the first president of the Northwest Conference of Musicians. He played the drums and timpani. McLain passed away on June 10, 1970
Albert P. Adams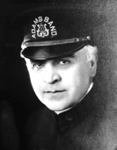 1932-1933 Like several presidents before him, Adams was president back when our local office was at 2025 – 4th Ave, across from what is now the Cinerama. He was bandleader of the Adams Band which performed in Seattle's parks and head of the University of Washington Band in 1914 and played the cornet, trumpet, violin and bass. Adams was head of the Adams Band and Orchestra School and Bandmaster of numerous bands and schools across the country. He passed away in May of 1960
Harry (Henri) A. Pelletier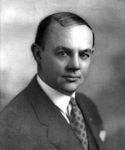 1928-1932 / 1962-1963 Pelletier played drums and timpani in the Seattle Symphony along with theatre orchestras and the Charles Lombard Orchestra. Mr. Pelletier played at the Alaska-Yukon-Pacific Exposition in 1909 and and in 1962 he conducted the World's Fair Band before turning it over to Jackie Souders. He was active as a Tacoma Rotary member, which led to further civic participation and local political activity that included his helping in the construction of the Volunteer Park Water Tower. b.1876 d.1967
Theodore "Dad" H. Wagner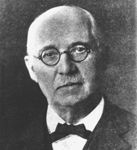 1923-1928 Known around town as Dad Wagner, T.H. Wagner led the most popular marching band in town called The Dad Wagner Band. In the 1880's, he was a cornetist in a traveling theatrical troupe. When he opted to stay in Seattle, he was soon selected to lead the 2nd Regiment National Guard Band, a position that helped earn him a beloved place in local's hearts. The Dad Wagner Band was formed after playing for the celebration of Washington's Statehood and the 1909 AYPE Fair. It was this band that played free concerts in Pioneer Square after the Great Fire of Seattle wiped out much of downtown in 1889. As president and charter member, Wagner served with Vice President Harry Pelletier. T.H. died on March 19, 1933.
Frank C. Bradley Sr.
1914-1915, 1920-1923 Before his presidency, Bradley, a cornetist, was a delegate to the 1915 San Francisco Convention. He later served with Vice President Chas Morris. Bradley played as a trumpeter in the Orpheum Theatre Orchestra for 15 years and was with Paul Whiteman's original band. He died suddenly at the age of 58 on June 16, 1932.
Charles "Chas" H. Morris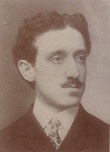 1920 Morris played trombone, baritone & cello and served with Vice President Frank Bradley. While in Seattle he played solo trombone with the Seattle Philharmonic Orchestra and first baritone with Lagourgue's Concert Band. He was a pupil of Arthur Bedford. He later moved to Los Angeles to work in theaters. b.1874 d.1964
Robert V. Hainsworth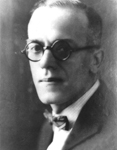 1920 Hainsworth immigrated from England. He was a composer, pianist, organist for vaudeville and the Masonic organizations and long-time union member until his death in 1967. Married to concert pianist Erma (Peterson) Hainsworth. Served with Vice President Chas Morris.
L.N. Curtis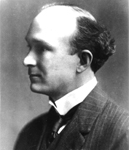 1912-1914 Curtis, a violinist served with Vice Presidents Robert Hainsworth and Jack Earle.
William E. Murray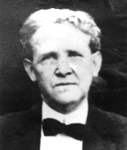 1916-1919 Belonged to the Seattle Symphony Society and to Wagner's band. He possessed expert skill on different musical instruments, particularly the bassoon, and was widely known for his talents, which rendered him a popular figure in musical circles.
Daniel "Dan" Grindrod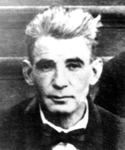 1916
Dan was a cornetist from the Wenatchee Local 233 and joined Local 76 on Jan. 1, 1911. He passed away on March 11, 1930. Grindrod also appears to have been a bit of a scoundrel in the foot race/betting scene of the early 1900's.
Brooks C. Parker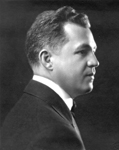 1909-1911
Parker lived to the ripe age of 97. An army bugler at first, he played during the Spanish-American War. He came to Seattle in 1905 with a minstrel show and joined the Seattle Symphony flute section in the same year. During this time he acted as Union President and played in a flute trio. On a California tour he met his wife and settled in Berkeley. In 1920, he moved to New York City where he played with the New York Philharmonic. Then, in the late 1940's his family was struck by tragedy, which caused a subsequent move back to Seattle in 1950. Again, he played with the Symphony, leaving the orchestra a second time in 1954 because of weakened eyesight.
Frank A. Rust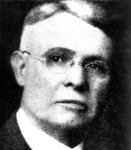 1898 - 1906 During his term, Rust acted as a delegate to the Central Labor Council, now known as Martin Luther King County Labor Council. Rust was actively aggressive in securing the first transfer card ever used by a musician. He passed away in Sept of 1936.
Paul Sternberg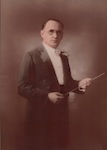 1911-1912 Paul Sternberg was a German pianist and conductor who also served as Vice President for Local 76. He was active with the Chicago Musicians' Union and was also known to be one of the first conductors to popularize operatic music. Sternberg conducted a symphony orchestra during the Alaska Yukon Pacific Exhibition and was also in the Orpheum Vaudebille Circuit. He was 86 when he died in 1959.
William A. Belard
1906-1911 A life member who played the trombone and baritone. Belard was also listed on the roster of the Seattle Symphony in 1903-1904
William Bruce
1896-1897 William Bruce played clarinet & baritone and was Bandmaster of the Navy Yard Band in Bremerton. He was a charter member from 1890 and a life member. He passed away in Sept of 1918.
William Mathew
1896-June 1896 Bio not available.
Lyman E. Booth
1892 - 1896 / 1897 - 1898 Born Nov 9, 1846 and moved to Seattle in 1883. He was a Civil War veteran and pioneer Seattle musician who performed with Wagner's Band and in theatre orchestras on cornet and french horn. Before Booth was a charter member of local 76 he was president of the Seattle Musicians Protective Association No. 30. He died in June of 1936
Volner "V.K." Tout
1890-1892 B. 1844? Bio not available. Seattle directories indicate he was a musician at the Standard Theatre. Seattle P.I. issues list him playing the Alto Horn and as a member of the Rialto Band
If you have photos or information to add to any of our former presidents we would love to hear from you. Just call us at 206-441-7600 or email us.
Frequently Asked Questions
Can the Musicians Union help me with Border Crossings (Canada) and Gigs?)
Yes, the AFM has an expedited method to aid U.S. AFM members. You can find more information
here
.
How do I know what "Scale Pay" is for any particular Gig?
Wage scale pay for musicians and leaders is listed here. Leaders receive a premium in addition to scale wages.
Why are there Union Orchestras in the Seattle area that don't pay Union Scale?
Each CBA has separately negotiated wages and working conditions. These uniquely reflect the needs and abilities of each organization to pay the employee musicians.
Does a Union Contract guarantee that I will get paid at least Union Scale and on time?
Yes, if the contract is filed at the Union.
I always respond to the Referrals but never get the Gigs. Why is that?
The referrals are based on a first come first served basis and the client makes the decision of who to hire. They have often also contacted other musicians and websites along with ours. If you feel like you need help promoting yourself, the Union will help members with advice about your promotion packet and website. If you feel like you need help promoting yourself, Union staff will give advice about your promotional materials and website.
What is Agency Fee Status?
Agency Fee Status applies when a musician meets these requirements:
Is working under an AFM collective bargaining agreement
Pay all fees and dues in an equivalent amount to the fees and dues paid by union members
Did not complete a local union application and did not sign an oath of allegiance to the AFM
Why do Non-Union Members get hired over Union Members for jobs that work under a Union Negotiated CBA?
Employers can hire whomever they want regardless of Union status, however, once hired under a CBA, musicians must join the Union after 31 days or elect agency fee status.
I am already a Member of another AFM Local, do I have to join the Seattle Local too?
If you are working under a CBA that is administered by Local 76-493 the answer is Yes. If you are a freelance musician who has moved into our jurisdiction you are also encouraged to join. If you are in 3 or more locals you would receive an AFM "per capita" rebate of $56 for each local over 2. Local 1000 of the AFM is local for touring musicians.
I played in a Non-Union film recording session and now a CD of that soundtrack is for sale in the stores. Shouldn't I be getting paid extra for that?
Probably not, but if it was a Union job and depending upon the new use media you would be receiving a session fee, "new use" payment and possibly AFM residuals. For further information, please call the union office.
I worked for a Purchaser without a Union Contract and have not been paid for my services, can the union help?
Yes, if you are a member and have a contract filed. Yes, if you are a member but did not file a contract, but without any of our legal resources and in a limited capacity. No, if you are not a member, but we can offer you advice for the next time.
How many people do I need to "organize" my Workplace with the Union?
Two
Can the Union help me negotiate a contract with an Employer?
Yes. Any member can ask for help with negotiating a Single Engagement contract. From time to time the Union has seminars on topics like this, as does Fair Trade Music Seattle. Please check the calendar for upcoming events.
Will the Union dictate what I can or cannot charge for private lessons?
No, the union has a teaching minimum wage in our Wage Scale that we recommend. It is suggested but not enforced. (see #3)
Why doesn't the Union audition Musicians before they are allowed to be members like some other Locals?
Historically, unions did audition musicians but the industry has changed and now the local has an open door policy.
If I join the Union, will I be fined for taking Non-Union Recording/Performing work?
The AFM potentially could levy fines for members working non-union recordings, but in the last 15 years no charges have ever been filed on any member by Local 76-493.
Who is on the Board?
The Executive Board is composed of elected representatives and three elected officers. Six musicians represent collective bargaining units and "At Large" representatives, speaking for the general membership. The Board develops policy for the Local; Officers make the day-to-day decisions of running the Local. Board meetings are the 1st and 3rd Tuesday of the month, meeting at 10:00 am at the Union Hall. Membership is welcome to attend. Please contact the Board if you have an important issue that you feel needs to be discussed. Please contact Board Members or call the office if you have an important issue that you feel needs to be discussed.
If I join the Union, will I only be able to take Gigs that pay Union Scale?
No, the union has a minimum wage scale that we recommend, voted on and approved by the membership. The wage scale committee establishes a minimum wage that sets wages at a fair standard for our region. Wages are determined by three things: how many players; how many hours played; what sort of job/venue it is. Members often charge above the minimum scale for weddings and casuals. If members feel it is appropriate to play lower than scale, they are encouraged to request permission of the Board. The Union recognizes that there are always exceptions to playing for scale and the Board generally grants these requests. The wage scale is updated every 2 years.
What kind of Union jobs are out there for Musicians in the Seattle area?
Any job can be a Union job if you file a Single Engagement contract, but the following organizations have negotiated collective bargaining agreements with Local 76-493:
Theatre: 5th Ave, Paramount, Village, Act, Seattle Repertory Theatre
Orchestra: Tacoma Symphony
Dance musician accompanist: Cornish College of the Arts
The union also has a referral service. These listings (mostly for private events, church gigs, and teaching) are posted to members daily around 4pm via email.
If I join the Union, am I required to work with Union Musicians only?
Yes, if you get a gig from the referral service or directly through the Union. No, for just about all other types of work.
If I join the Union, will I only be allowed to take "Union" Gigs?
The union has a job referral service and sometimes members are called directly for last minute work. If you got work this way, those would be "Union" gigs. You are not limited to working this way; we want you to work as much as you can. You are at liberty to take any job you please. To help protect musicians, the Union encourages members to file a union "Single Engagement" contract. By doing that, the job becomes a "Union gig" and you are protected should anything go awry. If you work without a Union contract you work at your own risk with no back up from the Union.
I am a former member. How can I rejoin?
There is a reinstatement fee of $20 + regular quarterly dues of $50.50. If you were expelled for not paying your dues less than 10 years ago then you need to pay back dues for the quarter you were expelled (one quarter only) as well. If you were expelled more than 10 years ago, you would not owe back dues. Musicians who resigned in good-standing only need to pay the quarter dues of $50.50. Everyone reapplying is encouraged to fill out a new application so that the office has your most current information.